Virgo Weekly Horoscope
From October 25 to 31, 2021
Virgo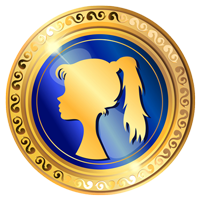 aug 23 - sept 22
Virgo Love:
The fundamental thing in this stage will be the automatic control, since they will have to trust your partner to be able to establish a true relation, for you will have to as much leave of side the unfounded jealousy that will only cause countless problems to them, single woman as to married. For this reason, you must put more energy in the attainment of your true dreams, personal way of natural and own growth with true opportunities that lead to the concretion of your true desires. Dreaming completes freedom and do not repress, design your life according to the new values that you have been analyzing in your inner side for a long time. The planets are of your side, looks for the truth in your heart.
Virgo HEALTH:
Your temper does not contribute to facilitate the things, today it is good moment to leave outdoors to stretch out and trying to strengthen his confidence in yourself and the future. you need to reach a balance between the intellectual activity and the physics, subscribe in a gymnasium or retakes a left sport, does not neglect its health after better businesses. You will need your entire energy to confront what one comes… Take advantage of your entire experience of the last years, is moment for using your entire potential and for adding it to its developed emotional intelligence. It is important that take care of yourself of plus his health and it increases thus his possibilities of not becoming ill and to be able to live more totally.
Virgo WORK:
Great power of conviction at the time of raising your projects, is good day to cheer up to put the cards on the table and to follow the dictation of your heart. To manage to improve its surroundings is important to secure an atmosphere in which the progress and success car are managed. Use the power and the gifts that it owns with love and you will leave beneficiary. It call it has an emotional intelligence that marks the way to it, intuition, call it mental miracle, as you wish, but it is its mental power to make the right decision and let grow its abundance in the chosen way, the right way. In the labor space you will find consolation and people with those who to share exits. They also improve the businesses or the climate of everyday work.