Virgo Weekly Horoscope
From October 3 to 9, 2022
Virgo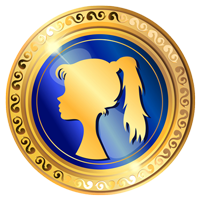 aug 23 - sept 22
Virgo Love:
You will come to them well, one second honeymoon for the marriages of many years and for youngest pretty family holidays they will be ideal relax after a so complicated year. Truth surpasses obstacles, truth makes you strong and wise. Meet ancestral proverbs to obtain a track that solves a problem which arises today suddenly. Often you believe to randomly solve something, you will be like throwing a coin, just as in your case you will have to be concentrate and to interpret well the encrypted message in the chosen proverb, the one that can put you in better position and give an important key for your main conflict.
Virgo HEALTH:
The nerves under control are obtained with the house in order and the body in form. Mediate on this. A meeting to the doctor cannot be made hope, does not neglect the reclamations of its partner concerning overweight. Its work can be too absorbent and to be You Neglecting your body, as much at level health as at esthetic level. If you can a take a rest. Prosecute your energy so do not atrophy in your interior. In relationships passion will have disappeared and will only remain a bond very similar to friendship, to that they will give in if do not do something on the matter. A diet begins.
Virgo WORK:
Very positive personal development and with huge potentials, does not fail to take advantage of the temporary aid of the stars. You will tend to differ with everybody, stop yourself and think that might not all of being mistaken… is not a good moment for money discussions. You will put the future in risk of venture labor his, since you will feel at some moment that was finished its capacity for work and at another moment you will feel the temptation to turn upside down to the vagrancy… is that you need an urgent rest to renew its energy! Good moment to buy buildings, move, to change of locality, everything what has to do with the own house. It a moment dedicates to you to re to plan the location of the furniture in the office. It appeals to the Feng-Shui.