Virgo Weekly Horoscope
From April 12 to 18, 2021
Virgo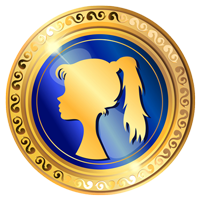 aug 23 - sept 22
Virgo Love:
Do not neglect your beloved one, try to be more communicative and than his dark side one does not interpose. You can enter a state of much anguish because of the stress through which you are going through, is not let dominate nor win. The Present is an of the Universal gift. do not lose it… It agrees with the truth… It goes there frequently and all fears will vanish, does not have nothing else enriching that the truth. To construct needs love, confidence, self-esteem and unconditional love by the project and the others. The secret of happiness is in power to pass its way chosen with love, being not worried ultimate success and obtaining presence and you will wake up to each step.
Virgo HEALTH:
Beware with temperature changes. Stretch out deals with and enjoying moments outdoors. A good meditation on the recent events days can to you be clarify the panorama of the days to come. The possibility of reaching happiness is in your hands, just as the possibilities of wealth, abundance and power. Honest questions to recover the power of being another man and to return to the Present Earth, to obtain the vision that can have lost in the way of the routine character: Which is my present? Ask to yourself today: Is my life a static photo that is aging?
Virgo WORK:
You will have to yield part of its independence after personal and professional growth, in the long run will result in gains and prosperity to you. Recover its confidence in yourself and it resorts to everything what creates necessary to obtain your spiritual growth, infinite source of power. It undertakes since it is certainly its decisions are right. Do not doubt, today accompany it to the stars, only in that one in which do not have doubts. Know to evaluate its fellow workers. The opinion of one of them will report huge profits to you. The moment of the change is it decides when it, is always propitious if follow your Instincts, did not find so many obstacles in the outer world, and no longer you will observe as much opposition or challenge on the part of other people.