Virgo Weekly Horoscope
From June 5 to 11, 2023
Virgo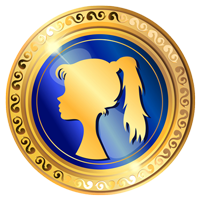 aug 23 - sept 22
Virgo Love:
You will enjoy insurmountable conditions in the romantic land and will be able opt-in to the being loved without agreements. The force of the Universal march within a love frame. You can choose to return to the shining light love that eternally takes with your own self, that flame in your Interior guides that it by the right direction and which they call gnosis, another angel of the guard and others, simply, your true I. Choose east way of life to yourself to attract love that as much as you want, but without obsessing yourself in particular with some person, love will arrive, probably, of where it waits for except it, and if it refuse him you will deny generally to all love.
Virgo HEALTH:
Try to invite friends, have fun to organize exits to the field to outdoors and the good relations, with friends or relatives. Neither comma shuts in of the more. Take care of yourself and prevent the anxiety that this week will be seized to throw with one blow to you. The touching health full it of vital energy, if it of the combines joy to live with a diet heals his energy multiplies, is the fuel of the everyday life that is necessary to make constantly. If it has occasion to realize a trip choose a natural destiny to be able to fill of sun and green landscapes the glance. Happy and it is been thankful and so it has.
Virgo WORK:
Professional indecisions in the financial scope, problems, little energy to work and to solve the ties that will appear. Try to maintain a profile low and protects your patrimony. Do not sign anything. The best advice will come from friends and allies with signs from water, that will be protecting it so that bad unemployed does not leave this economic conflict. Not to plan to future, lets pass a little the time to do it. Good moment for labor projects of short term and under budget, with which you can gain less but surely and of I diminish to leave ahead.