Taurus Weekly Horoscope
From April 12 to 18, 2021
Taurus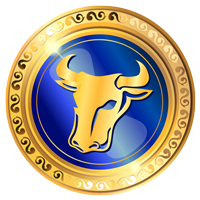 apr 21 - may 21
Taurus Love:
For the stable couples in the sexual plane there will be great understandings and very good skin. Try to invite friends, to organize exits to the field, with friends or relatives. The spiritual power is translated simply and following the law of the smaller effort, like unconditional love, personal overcoming, and capacity for leadership, thus naturally and without will. The happiest and loved people are those that seed gratefulness and love. With Gemini conflicts, Taurus stability and calmness, Aries seduction, Leo good moment for love and evil moment for the businesses, with Virgo difficult times. It undertakes the task of knowing your own self, and begins to ask yourself what you do want, what you do need and who is…
Taurus HEALTH:
Everything will work good concerning the health, try to take care of yourself and to follow the recommendations of which they know more than UD The used bad energy harms more to You than to whom goes it. It each other´s does not waste his days in the attainment of given dreams and loves about your idiosyncrasy. You must enjoy this moment and will depend on same you who this lasts. All type of aggressive situations and states of nervousness must try to harmonize your life avoiding. Look for at heart or your tamed being and re-discover yourself like a born fighter, and removes to forces and anger to reveal yourselves and to reveal his natural and true desires, because in the attainment of these you will only find the way, success, the inspiration and the opportunities.
Taurus WORK:
It reclaims territory and respect of colleagues, bosses and friends. Do not fail to take advantage of this opportunity for growth. The entire things to you happen would have to thank for them, sincerely and from the heart, and are probable that it is considering not even them… Always we watched what we need, the evils that we suffer and the deficiencies that we have, without realizing wonderfully equipped that we are, thanks whereupon have adorned we the Universe and the gifts that we own. Ask to yourself today: Why I feel that alive sailing, to the drift, improvising? To stay in calm will be the key. The same recommendation goes for friends and the family life. In work: take advantage of this creative day and of strong impetus and ideas.