Taurus Weekly Horoscope
From October 3 to 9, 2022
Taurus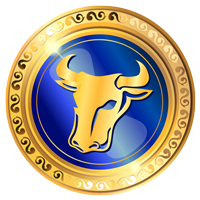 apr 21 - may 21
Taurus Love:
This week generally can be critical for the relationship, the stars will cause that any small discussion takes a tragic dye. It conserves the calm and the feet in the Earth. An excuse will arrive that was waiting for in the affective part and will have a good general predisposition, since the native ones will take off the mask of the coldness or the distance that usually use when are uncertain of the intentions or your partner. For couples in conflict dialog is fundamental, just as opt-in to the flag of Peace realizing some concession, the reconciliation will bring great satisfactions to you. This week will be ideal for singles since they will have the occasion to find somebody very special.
Taurus HEALTH:
In solitude also it is possible to be happy, although the society marks another thing. The great creative vein of this day cannot be failed to take advantage of. It concurs to some recreational center in the nature and enjoys this moment, does not stop to enjoy, happiness and the laughter is great remedies. The meditation can help it to unite all facets and to begin to yourself to know. Do not delay the changes for the future: do not put his own stones in the way, are most difficult to clear… It increases his predisposition to colds, colds and problems with the respiratory system. It solves this with dose of Vitamin C. will face deep anxieties and abandonments that you will have to surpass for power to prosper in love and the health.
Taurus WORK:
Its utopia is not harmonized with the present economic needs, make sure yourself to receive advice of people with Earth signs during all this week. Success and abundance are outside the reach of your hands, handcuffed in a life of securities and reserve, that is why you must cheer up to a change of lifestyle, to the course change, if you really want to make your dreams a reality. Learn to listen the others, is necessary that open his ears and finds in which they say the exit to you about your conflicts, that can be, paradoxicalally, in giving aid to a relative or friend. That one that generally tends not to listen. Think and reflects on this.