Taurus Weekly Horoscope
From October 25 to 31, 2021
Taurus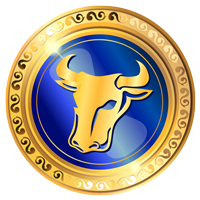 apr 21 - may 21
Taurus Love:
Your happiness is based on the security, emotional as much economic, and in reaching a state of peace, stability, abundance and well-being yet and the entire surround that it. It establish yourself realizes your life destined and a better future, in abundance, love and happiness. It increases its possibilities of obtaining what you do want in life, because in your hands it exists the tool and the destiny, the force and the power to obtain it, and in your words the power to decide its Present and its Future. Although some worries that they will have to do to a great extent With your dominant character, arriving at understandings, finally you will be able to enjoy its companion.
Taurus HEALTH:
A routine in your life try to be made to stay and balance active. Inactivity it is not good although it is necessary, is very important to be able to destine a time to stay healthful. Exits in the nature will improve your circulation, spirit and self-esteem. The practice of some physical activity and the incorporation of a recreational or creative mental activity will benefit, it increasing your defenses, mental clarity, creativity and sexual activity. Take into account this recommendation that will improve all days. Know and use Attraction Law to achieve everything for yourself. Planets and the Universe are in your favor, as long as you could believe in yourself and have bravery to realize your dreams…
Taurus WORK:
As today you must measure your words in the world of work, can bring about conflicts and aggressions between couples and friends. The stars in House of Pisces attempt against your power of diplomacy and calm. Try relax or to take days, can be this more beneficial its businesses and of remaining and of ruining the internal relations. The triumph, success is not surprise lake that arrives at your life "like fallen of the sky", this expression is more precise if we spoke of chances of success, miracles or good luck, that if comes sky to you, literally speaking, since the offer the Universe, to see if manage to catch it… Ask to yourself: Am I constructing my personal universe?