Taurus Weekly Horoscope
From January 18 to 24, 2021
Taurus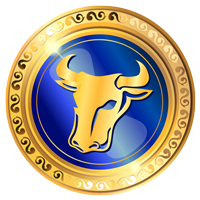 apr 21 - may 21
Taurus Love:
Native that they have the sentimental relation with people majors will have serious disagreements. Take care of yourself or your family relationship, a new crisis at door can destabilize everything. If the illumination to find its authentic footpath does not arrive at You understand yourself and love yourself the sufficient thing like resigning to a life of lies to live your personal reality, taking care of its dear beings. Innocent questionings to recover the way of the soul and to return to the Present Earth, to explore in our inner boy and to obtain of the brings back to consciousness true order of our desires: Was lost my capacity to dream in the labyrinth of the reason? Enthusiastic love, if an exit of its professional matters is allowed. Spend the day to rest and to enjoy his love. A relative or friend will request advice or aid to you, do not ignore it.
Taurus HEALTH:
In good end of the month it is to evaluate and to leave with greater energy to the daily rotation. Take care of yourself of the stress, improves its diet, give to yourself a pleasure. Everything is united to achieve success and each, besides the special gifts and different capacities and talents, of the has the innate capacity success, the overcoming and the growth. Chaste questions to rescue the control and to change returning to the Present Earth of the, to secure the vision that can have lost in the way of the routine: Was lost my possibility of loving? Ask to yourself today: What you do need to overwhelm an empty heart?
Taurus WORK:
You will know to look for exits so that nothing you need, using his creativity and imagination, although the money is little. This learning (or training) will be to you very useful in the future knowing how to administer your goods with increased responsibility. Recover if creative ability and it develops with positive energy, as much before each opportunity for growth as before each problem, if it feels to both like brothers at the time of growing. It greets every morning with this oration of gratefulness by the obtained fruits and by which you can obtain: "I am the of the Universal expression that are pronounced in life of my planet, with it brings back to consciousness and capacity to love". Ask to yourself today: Who directs to me, she defines to me?