Taurus Weekly Horoscope
From November 27 to December 3,2023
Taurus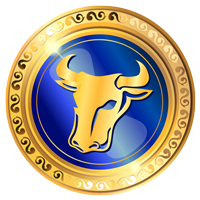 apr 21 - may 21
Taurus Love:
A familiar meeting will finish with a bitter conflict and of long data… cause can happen that modify the familiar routine. By another weak one one week of peace and solidity in the affective scope, very promising and rested is possible, if it knows to take advantage of it. If one is crossing a little while complicated, it remembers that in times of crisis the chances of success are majors but they choose only to bravest. Great passions and satisfactory intimate desires mark the tonic of this day. Take avantage of it. He is a little while excellent to reconcile or to strengthen the relationship. And for singles unique opportunities will appear where they wait for except it. It tries to reconcile his labor tasks with his hobbies. The adventure hopes, follow it without thinking to him.
Taurus HEALTH:
It tries to move away of the melancholy, you are not good adviser and it leads to the depression. Support yourself in friends, relatives and in their pair, sencere yourself and take precautions to find the happiness. Keep distance of the turn out and to be more interested in giving than in receiving is the key to success. It is taken off of the fault to you eats away the soul. Trip to its place in the world and constructs an own Universe, can be the same place in which is unemployed, but must choose it to fulfill this necessity of self-determination, and to be able to advance from there. During this week, these native ones will be very enamoradizos and fragile, take care of yourself of deceptions, reafirm yourself with a greater love towards yourself.
Taurus WORK:
Positive period to formalize unions, consolidating businesses and societies. These days, the native ones will enter dedicated to solve and not to create. The success and the abundance touch to their door every day of the, offering him the real opportunity change, take advantage of their opportunities, stops wasting the time. To think in its dreams before beginning the day, thinking in its future and evaluates if the steps that it takes direct it towards there. The future it demands to put itself to work, to enter continuous movement, to communicate, to take advantage of the own talent, to assume the risk of losing to win, to suffer for being happy, to fall to learn to walk. If it acts of rash form will only seed discord about your around, calm yourself and it tries to listen to the proposals of its fellow workers or study, this way it will obtain an enormous spiritual connection with all.