Scorpio Weekly Horoscope
From May 16 to 22, 2022
Scorpio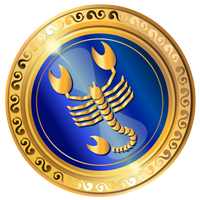 oct 23 - nov 21
Scorpio Love:
Native of the sign will be overflowed by many presences in the surroundings of your partner, try to be comprehensive and patient, the jealousy are not good advisers. The reason try to always have the advantage neither, acts with the more humanity and understanding. In this sense I find the truths or your inner and your spiritual being to solve internal conflicts or your heart. Try to put in target his feelings and needs. For the native one that coexists With your partner, this week will have very intense intimate moments, must be beware, if it is not preparation to have a son. Encounter with an old love of its same sign.
Scorpio HEALTH:
It is not God, it is not the one who can change to the world and protect to all. Give to yourself a breathing! You will have many problems of health due to the bumps that will suffer in this period. You will put the future in risk or your body if it continues demanding yourself as much… In order to have the control or your destiny, it handles better his present and it realizes the necessary orders to the Universe. Sincere orders left of the heart and an appropriate diet to its physical activity. Prevent problems of health derived from a bad feeding, if do not know what you do need to eat consults with a professional and begins to regulate his diet.
Scorpio WORK:
In work a period arrives that can be simple barren or stagnation, is in UD solving this enigmand solving it. You will continue advancing in the subject of communication with fellow workers, for the same reason will improve dialog and also atmosphere will be more propitious and productive, this thanks to the fact that the Moon is sending good energy in this direction. It is always necessary to help the Stars to make specific good omens… and not to hope to that they work single… You will have to take care of your expenses, since during this period you will have tendency to make numerous cosmetic fittings to take care of your image.