Scorpio Weekly Horoscope
From July 19 to 25, 2021
Scorpio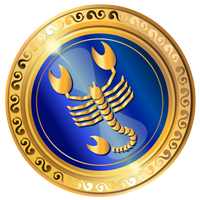 oct 23 - nov 21
Scorpio Love:
One will become to feel safe and you will be able to raise of two new projects. But they must as rapidly as possible clarify the things not to lock in yourself to but in yourself. Good privacy. In the relations with a partner of many years, the native ones will face numerous discussions and the lack of communication will bring about the spacing of the relationship. To live and to take advantage of the moment are a work of auto-concience, destined to strong and prepared, kind, expectant and astute the minds. Your happiness is based on taking refuge and to protect yourself behind solid structures maintain that it and they contribute the entire security to you that needs… but in your interior know that you can obtain more, allow to yourself to show it with the facts and constructs, generate, it creates a better future for yours.
Scorpio HEALTH:
Your body asks to you to shouts that a physical activity undertakes, but without exceeding, rest and it is stretched. To be seated at work does not assure rest and to over-work with your body is not a good sport either. Make up your mind to reach one more a healthier and moderate life. You can live on the best years or your life, simply is necessary to set out it and to begin to fulfill postponed desires, as today. Rediscover its possibility of creation and puts under on approval surrounds those who it whether supports to you as if no, and removes strength from your authentic friends and your inner fighter. The internal growth is necessary and the premium will be to be same You, in your entire extension and with all opportunities of happiness.
Scorpio WORK:
New projects and the possibilities of making specific businesses that came delaying yourself. Occasion to acquire or to transfer buildings and good auguries if you project a trip, a change or change of house. Recover his confidence in yourself and it appeals to everything what creates necessary to obtain your spiritual growth, infinite source of power and love. It realizes in silence virtuous questions to recover the dominion to change and to return to the Present Earth, to obtain the vision that can have lost in the way of the routine character: How I recover the hope? You must obtain the necessary attention, the mental power that it allows you to be present and wide-awake to realize productive concretions.