Scorpio Weekly Horoscope
From April 12 to 18, 2021
Scorpio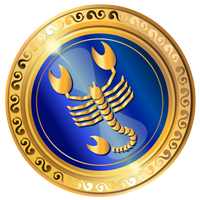 oct 23 - nov 21
Scorpio Love:
Those that is in partner will see like, with running of the days, its relation improves remarkably. The single woman women and men throughout the month will have assured with successes your loving relation. Married, widowers, separated and single woman, the opportunities to know somebody are strong and for all. To enjoy love without harming nobody of the, since that would become against. Take care of yourself and take care of yourself about your love. Give to yourself time to appreciate the beauty of love, to feel it next to its partner or to look for, from that new optics to the true love. It is not far, it is not a fantasy and you will not be denied to you.
Scorpio HEALTH:
Take care of yourself of abuse in the meals and drinks. It treats or about your body and soul initiating some recreational or sport activity that longs for. Try to move away of the melancholy, you are not good adviser and it leads to the depression. Support yourself in friends and your partner, sincere yourself and takes precautions to find happiness. Only renew the hope day to day, swearing to be happy today… and for following in the search of love firm, the health and the wealth for they surround which it, to know how to ask is to manage to find and to receive. In the law to give it is the answer to the entire orders, the planets only listen when one knows to ask and to cross the way of the dreams… with firmness can make them reality, this month is very propitious…
Scorpio WORK:
Work also is the consequence of its options and of your vital energy, you must conscientiously realize everything and with open eyes. The same force crosses that it on the inside circulates around the Universe, extending the creation possibilities and generating life. Honest questions to recover the power of being another man and to return to the Present Earth, to obtain the vision that can have lost in the way of the routine character: What eternal promise I must make me to obtain the energy of the change? You will have to leave part or your past back, something to you costs and it gives fear him, and the changes that realize will be for good, and in a moment the new features in your life would contribute a greater sense of security to you than the one than it had until now.