Sagittarius Weekly Horoscope
From May 16 to 22, 2022
Sagittarius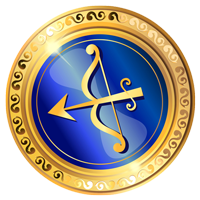 nov 22 - dic 21
Sagittarius Love:
Try to clarify your desires and to give about your partner with confidence and tenderness. Do not let yourself to take by his character that is very impetuous, enjoys the company and understanding or your partner, without inventing moments of conflict. If the star manages to dominate about your character this week he runs will bring Romance to the Sagittarian life. Try to take advantage of this moment and do not ruin it commended trying to be. It is called on You to make the honors. In the solid couples, they would obtain your greater understanding solely in the sexual plane. The words will be replaced by the caresses and the pandering.
Sagittarius HEALTH:
A little gymnastics not to fall in inactivity will do to you very well. You will have to also consult to your sexologist, since excess of sexual activity will affect your genital organs. At this moment vital you will pass per moments of much suffering due to the great sensitivity and melancholy in which one will be immersed. It now takes precautions that are on time, does not neglect his mental health. The fundamental thing in this stage will be the automatic control to construct a sensible and agreed diet to its physical and mental activity and to manage to accept it to medium term. In harmony or your complete being it is the key to success.
Sagittarius WORK:
For possible societies look for old well-known, Taurus he is patient, practical and concrete and can get to be very good partner if the egos are not crossed as horns to ruin it everything… and remember that to share it is the key to gain more, to be humble is the way to arrive at the greatness. Indifference to the final result to its locations acts to live permanently in the present, of the Universal gift. If it works in relationship of dependency you will have the force to request an ascent or to reach a wanted financial objective. As today you must measure your words in the world of work, can bring about conflicts and aggressions between couples and partners.