Sagittarius Weekly Horoscope
From November 27 to December 3,2023
Sagittarius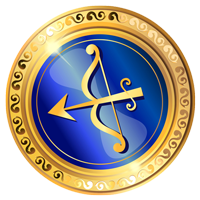 nov 22 - dic 21
Sagittarius Love:
With Gemini conflicts, Taurus stability and calmness, Aries seduction, Leo good moment for the love and evil moment for the businesses, with Virgo difficult times. It places it to indifference in a place of freedom of action and in a situation of constant attention to which it happens around about your, to be able to take the opportunities. If you detest seeing yourself tied to the routine or to monotony you already are in the correct direction. If you have a pet you must pay attention to your signals today, stars augur great power of communication with animals. Predictions of this week are point at making you understand a greater reality. Important encounter with friends of its same sign. The way of the happiness not always is seeded of roses, of all ways always is possible to enjoy day of the, to make new friends and to live the love.
Sagittarius HEALTH:
In order to have the control of your destiny, it handles better his present and it realizes the necessary orders to the Universe. Sincere orders left of the heart. It will find the success personal if it adjusts justice with the mercy, and does not neglect emotional and the spiritual. The great sanador power of the laughter is highly well-known, demonstrable and very rewarding. Your seduction will be harnessed by your glance and by your actions, the beauty of Sign will arise and this will happen to be at strongpoint. The native ones, during the week, will increase their anger and in its interior an intense passion will awake. No obstacle will interpose to them if they are perseverantes in your Intentions and projects… as long as you take care of pride.
Sagittarius WORK:
In the labor plane the moment is very favorable and will be able to make good differences just by set out it.