Sagittarius Weekly Horoscope
From January 18 to 24, 2021
Sagittarius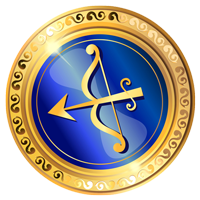 nov 22 - dic 21
Sagittarius Love:
The Moon in this month will give a touching touch them and tender to life of these native ones, they begin to circulate the news of a future plenty of love. This week is propitious to cheer up to take to the reality engagements and marriages. The necessity to make your dreams a reality and hopes lead you by the way of truth and you own destiny. To love is to serve and to give. One will be impregnated of a warm special one that will approach more its family. Singles, on the other hand, they will find new and positive relations. You attract opportunities your life opening doors to the newness.
Sagittarius HEALTH:
Prevent problems of health derived from a bad feeding, if do not know what you do need to eat consults with a professional and begins to regulate his diet. Raking with greater calm you will be able to find in origin or your emotional malaise in situations from the past not clarified. You can be in the familiar scope or work. Try to clarify the things without arriving at new discussions, to be able to follow ahead with greater spiritual peace. Do not squander necessary strength for success in criticizing, hating, vengarte nor to curse…. The Universe gives the Present to you, of there its name, so that enjoy him and to be suco creative, With your power of free will the creator of your destiny and its present through the Fundamental Laws of the Universal. It listens your heart. Ask to yourself today: It gives fear me to ask?
Sagittarius WORK:
Many desire to have to your own will impel it ceiling to obtain it, more than ever. This quality of life has to do with the art of being happy, the art to find the way, and the greatness of knowledge to be happy and so it is had, without watching what they have the others. The way of the communication is the best one to surpass conflicts of all nature. It appeals about your good criterion and go the favoritisms of side when taking decisions or to fight in conflicts of third parties. To begin to feel like give to yourself some success of and personal overcoming, and to enjoy the life so what offers him is the initial kick of a game with happy ending, where you will find the way to project his goals and to obtain self-management.