Sagittarius Weekly Horoscope
From April 12 to 18, 2021
Sagittarius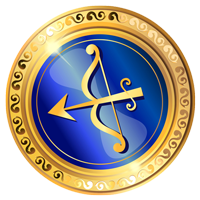 nov 22 - dic 21
Sagittarius Love:
Those that really is fall in love with will not have problems to strengthen the bond. Good moment to plan the future. Of the same form in which you can choose success or the failure or your aspirations and dreams, the married unions will see beneficiaries according to your options of this day, like thus also the loving relations that just begin. The ideal to maintain this situation by long time will be that it conserves remote to all those praise that it or attack that it, as well as to avoid all type of distortions, that can bring about disputes. The jealousy and wanting to own to the other will play to you against. You will be of fundamental importance that learns to respect the individuality of the other.
Sagittarius HEALTH:
Raking with greater calm you will be able to find in origin or your emotional malaise in situations from the past not clarified. You can be in the familiar scope or work. Try to clarify the things without arriving at new discussions, to be able to follow ahead with greater spiritual peace. You must have well-beware and not be obsessed nor be let drag by desire and passions. All we are born with similar capacities as far as gifts of the Universal, different gifts for each, different opportunities for each, the problem is trying all to journey the same way and to be successful, this Is not possible. Personal thanks to the Universe and the others to allow us to be helpful and loving our own self and to be, are incommensurably the major of the feelings.
Sagittarius WORK:
Personal growth is necessary, as the self-knowledge to discover which are your positive dreams and to be able to work in your concretion, eliminating the unnecessary actions that waste energy and squander the spirit, impoverishing the result. It begins to work if in the future you want to reap happiness. "Do not spend the time thinking about the past or in the future, it lives the present"… Some in work space can appear misunderstandings, will face that them strong discussions. Everything is united to achieve success and each, besides the special gifts and different capacities and talents, of the has the innate capacity success, the overcoming and the growth.