Sagittarius Weekly Horoscope
From February 6 to 12, 2023
Sagittarius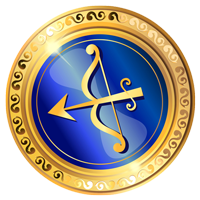 nov 22 - dic 21
Sagittarius Love:
The loving bonds will be fortified, for that reason you must let of side his fears to approach the person to you likes. The Moon is protecting to these native ones, for the reason that they shall not fear to rejection. Those that is single will feel angry with the life because your loving plans do not take shape. Nevertheless, with running of the month the things will be clarified. The Universe us has made creative animal thinking and nevertheless, many consider not to be it, give to yourself the natural permission of being the creator of your life. These native ones will be happening through a self-examination where they will look for in your Interior that sensible and romantic being that is accustomed to hide-and-seek.
Sagittarius HEALTH:
It standardizes his day towards one more a more healthful life and in harmony, choose to begin a sport, a diet or simply it implements a daily long walk. If well it is accompanied, better.
Sagittarius WORK:
You will look for channels of accomplishment for your personal and labor growth. Get up of your own ashes and victorious advance, with renewed spirits and a power fortified in your true renewed desires. A lack of objectivity and take it to self-criticism by a wrong way and of absurd decisions. Do not let yourself to take by the mirages of always and listens kindly your partner. The Sun today offers much mental clarity him to appreciate how and because the money slips between its fingers. Take advantage of this wise vision and illumination of the Star King to modify this reality. Confusions in the world of work. Try to stay in calm and to protect the obtained thing.