Sagittarius Weekly Horoscope
From October 3 to 9, 2022
Sagittarius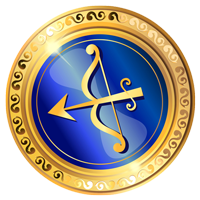 nov 22 - dic 21
Sagittarius Love:
His more expensive desires will receive response. You will enjoy a very enthusiastic and calm period that simultaneously. In the feelings you will have to be more positive, not ignore on everything, does not live distrusting, deletion mark an opportunity to the true love and obtains the benefits of happiness. A field of nettles can return to seed with effort and tenacity. Singles might find in your place of work or the atmosphere in which are socially related a person with who might be united affectively. The sweetness and comradeship indicated by your companion of life will serve as support for all present activities.
Sagittarius HEALTH:
Good day to take a rest, of the time that can, with harmony in your matters of work and relatives. UD you need relax. Recover the confidence in yourself, reaffirm yourself in his talents and wisdom, and acknowledge yourself out like being unique, created by the Universe, and give to yourself some of love, success, abundance, money and happiness. Take care of yourself or your primary needs before it is too much late. In spite of being extremely communicative in this stage you will feel desires to isolate yourself. Start a diet to balance your health. A sport can help you to harmonize stresses and to enjoy more your family and shared time with friends.
Sagittarius WORK:
The opportunity of being creative in constructive way must offer, to be happy and successful, thus managing to realize the greater strategic movement of your life: to take the reins from her. Avoid sterile discussions. The best business with… Cancer, the best assistant… Pisces. Service and justice capacities are rewarded by the Universe, in the form of return, impulse, anger and optimism. It examines the necessity or your business of realizing some enterprising trips. You will fortify the qualification and understanding of the resources, and the Financial Perspective will begin to improve remarkably. You will feel in these days a tendency to pay attention and to increase his concentration in questions of studies.