Sagittarius Weekly Horoscope
From July 19 to 25, 2021
Sagittarius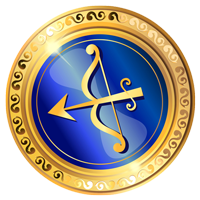 nov 22 - dic 21
Sagittarius Love:
Know to conquer to fall in love with yourself with the natural grace that it owns. Do not ignore the advice of those who know, will be prudent in this day to listen its majors. Native ones that are single, they will take in your heart the useless memory of a past love that will bring about a wearing down to them in the emotional thing, which you will continue them affecting and you will not allow them to watch further on. The heterosexual couples will surpass the boredom who came for a long time suffering, for you will dedicate yourselves but one to the other with solidarity and tenderness, this greater understanding will bring new airs to the relation. For this reason, you must put more energy in the attainment of your true dreams, personal way of natural growth is within reach of its fall in love with being.
Sagittarius HEALTH:
Benefit of the life in fullness without moving away too much than always and has been dreamed, a change in the way is positive if it is after his own dreams, and in the continuity of personal growth of your inner being. The way of success knows already it journeyed, it when being born it failed to take advantage of and it, before so many social mandates following the directives of a formation that does not prepare it to be happy but to fulfill imposed obligations… this one has made decay his health and it mined his self-esteem. It at the same time recovers the lost course and its health.
Sagittarius WORK:
It is not moment of great economic achievements, for that reason You will be better trying to conserve the cattle and to stay until the luck changes. Possible invitation to realize a new activity, frank predisposition to adventure. Try to stay concerning the expectations or your superiors or partners, do not ignore the advice or your majors. It visits a greater or ill relative, that conversation you will leave a new project or idea, or will learn something very necessary for your flow situation. Excellent opportunity to defy to the routine, without losing its work nor risking more of the account invites to its partner to realize something unexpected, little it frequents or unpredictable.