Sagittarius Weekly Horoscope
From June 29 to July 5,2020
Sagittarius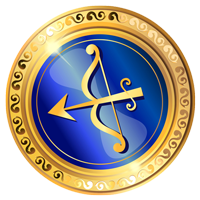 nov 22 - dic 21
Sagittarius Love:
Many couples will mature in enlarging the family and will enjoy Peace home of the. In times of crisis the chances of success are majors but they choose only to bravest. Most beautiful passions and satisfactory intimate desires mark the tonic of this week. And for singles unique opportunities will appear where they wait for except it. Try to reconcile his labor tasks with his hobbies. Adventure hopes, follow it without thinking to you. When concentrate in your intention stays, the fear to the solitude vanishes. It loves and it let yourself loving and thus you will be able to enjoy good intimate moments your partner. To live to fructify and to grow. Release yourself of susceptibilities.
Sagittarius HEALTH:
You will come to you very well to begin a moderate physical activity. It also take care of yourself or your feeding, you deal with not unbalancing yourself or you will become ill. To stay in calm is very necessary. Luck in the game, looks for a distant friend to share this moment, although it is calling it by telephone. It waits for it to a surprise. You must learn to be listened to, to speak With your heart, to have a discussion With your own dreams to allow to your inner nature the possibility of following your natural way, to be happy, abundant and healthful of the soul and the body. The women and the men of the sign during the entire week will have assured with major success your health and chances of recovery.
Sagittarius WORK:
In the labor plane some prorogations occur, might be slow requested payments or, and although late they will arrive, does not doubt, will have in vilo a time but everything will come out well. He is realistic to be able to define your dreams and optimist to choose I direct or your true. There will be opportunities at the week to improve his quality of life, as long as one stays in movement. Despite beware with exceeding in the limits… Control yourself, if your businesses go bad try to act with optimism. Favorable stage to strengthen new businesses or of making specific projects. Try to stay balanced and to share moments relaxed with yours, the calm is its better ally. Use your self-esteem to transform the fear into resolution, power, love and confidence.