Pisces Weekly Horoscope
From September 18 to 24, 2023
Pisces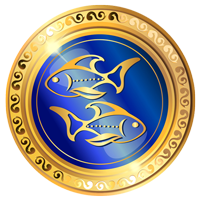 feb 22 - mar 20
Pisces Love:
Good privacy. Remember that today do not illuminate the tenuous and fragile lunar light, but the powerful burning ray of the Sun. Recover the total sincerity in your life. The instability and the nervousness will invade the bond. To respect mutual times and think solo about the occurred thing will be able to revert the situation. A rest in work try to take yourself. Discover the conflicts to you prevent to advance in life. Watch better what you do want and what makes to obtain it, perhaps his actions do not lead to your dreams… It assumes the responsibility or your own actions and your consequences. One will feel attracted by rare, eccentric people, take advantage of this special moment that can change your life.
Pisces HEALTH:
Try to feed yourself well and take vitamins, work is lowering your defenses. Be cautious and if you cannot take vacations at least make short and tonic strolls. You will have relax, to make activities outdoors and to share good moments with the affection. Control his nerves. The entire human creations are conformed by some fundamental fragments… try to insert that type of true significant parts and in your everyday life. It is hour to strengthen bonds of friendship, powerful bows that with time will manage to make it happy of unthought forms. It is a good moment for realizing trips, will have the possibility of initiating romances with people of other nationalities.
Pisces WORK:
Achieve a balance between the material and spiritual. Do not let yourself to take by fantasies. Very advantageous day in the labor plane. The determination of its goals, your true desires and your dreams is the main work of its existence. It delivers an attack to be diplomatic, and think very well before responding to any labor problem in today. One will become to feel safe and you will be able to raise of two new projects. But you must as rapidly as possible clarify the things not to lock in yourself to more in yourself. You will have to listen better your personal needs, but try to combine them and so you want, needs and reflects its surroundings, to be able to arrive at an advisable adjustment for all.