Pisces Weekly Horoscope
From October 25 to 31, 2021
Pisces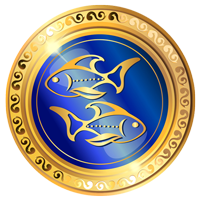 feb 22 - mar 20
Pisces Love:
With Gemini problems, Taurus persistence and calm, Aries seduction, Leo good period for love and evil moment for the businesses, with Virgo arduous times and familiar complications. Mars can catch it in your spider web of captivating energy and with Venus on your side might make disasters in day today… take care of yourself and take care of yourself of much to which are its side. It loves the overflowing nature of the natural situations. Know to conquer to fall in love with yourself with the natural grace that it owns. Do not ignore the advice of those who know, will be prudent in this day to listen its majors.
Pisces HEALTH:
Raking with greater calm you will be able to find in origin or your emotional malaise in situations from the past not clarified. You can be in the familiar scope or work. Try to clarify the things without arriving at new discussions, to be able to follow ahead with greater spiritual peace. Some breathing problems that if do not take care of correctly can force it to remain in bed, can also cause labor delays to you. Keep yourself healthful and give to its utmost attention to its health. Beware with temperature changes. Stretch out deals with and enjoying moments outdoors. A good meditation on the recent events days can to you be clarifying the panorama of the days to come.
Pisces WORK:
Profile under today in work and the studies. He is better to conserve the cattle than trying to include more. It is good day to generate discussions in house, neither reproaches, nor reclamations. Look for at heart or your tamed being and re-discover yourself like a born fighter, and removes to forces and anger to reveal yourselves and to reveal his natural and true desires, because in the attainment of these you will only find the way, success, the inspiration and the opportunities to make specific ideas of businesses until now delayed. The constant work will offer its fruits if he remains constant. Good date for fresh starts and societies.