Pisces Weekly Horoscope
From May 16 to 22, 2022
Pisces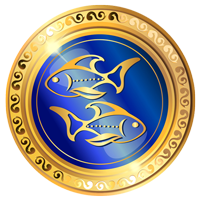 feb 22 - mar 20
Pisces Love:
Benefit of every moment of sensuality without questioning to the other nor thinking about the future steps to follow. For married or in stable partner, the good communication in the relationship you will make that this reach the greater happiness and will have boldness a moment to undergo next about your partner of eroticism and very novel, audacious and satisfactory games sexual in extreme level. On the other hand singles, until they fall in the networks of a true love are jumping of romance in romance.
Pisces HEALTH:
The mental health will be insane in this period. Its insecurity will cause that this week in an incessant state lives on fright that will not be anything healthful for your nervous system… Try to move away of the melancholy, you are not good adviser and it leads take care of yourself to the depression and of the physical sequels as much emotional, caused by stress labor. It is good moment to take a give to yourself a necessary rest. Look for a green place by far to finish this wonderful month, each it constructs his good moments, know to include/understand it, to learn it and to practice it. Look for aid and medical advice in native with Earth signs, if he suffers some evil worries that it.
Pisces WORK:
This week serious gears begin to move that lead to positive changes to begin to journey the way success and abundance. Nevertheless bad understood they attempt against the taken decisions, take care of yourself or your words not to be the motor of the confusions, take care of yourself or your reactions not to obstruct his own projects. But beware with the bad character since as of this week the stars will remove but who a Piscean can give if and it is possible that some detonator revives flames causing problems and aggressions between couples and subordinates. It reclaims or it conserves labor Peace.