Pisces Weekly Horoscope
From February 6 to 12, 2023
Pisces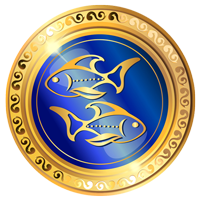 feb 22 - mar 20
Pisces Love:
Today one turns upside down more towards his friendships than towards love, you will come to you very well to spend and relaxed moments with dear beings good. Its way is personal. One shares in the knowledge love that the others must journey your own ways. You can accompany and be accompanied, but not to journey steps each other´s. If do not have confidence in yourself does not risk, the taken decision today can be definitive. You will have to resort about your very good heart and to learn to pardon, although not always is right in a discussion its great ego usually plays to you bad past. The other also must right to win sometimes, and to be mistaken others.
Pisces HEALTH:
Perhaps this week, and until the end of month will tend to only feel, try to resist this sensation, you can, try to restore some bonds. It agrees to you also to rest a little, it relaxes a little the routine, it does something unusual as a rest. Take care of yourself or your diet and its nerves. Stay away of the food scrap iron. It is not discouraged, all happens. You will not be able to express his deeper desires. It resorts to natural therapies and the people who want in search of support and solutions well to it. The physical activities can be an excellent corporal revitalizing and to increase to your happiness and self-esteem, recovers the laughter and the vital energy outdoors…
Pisces WORK:
Take distance from conflicts at work, keep yourself out of danger with a low profile. Do not ignore advice from your family and friends, try to stay away from fights and discussions, do not get involved. Things at home improve, any hobby can help a lot to keep you in calm and sated anxieties. The turbid businesses will be options from which you will have to separate, today it is a day of temptations and you will have to put your entire persistence to happen of them. The inspiration appears again before the wisdom of knowing yourself in the right way. It corrects his form to express yourself before strange people, some can influence in your future and depends on the impression that takes of You, in what will do it to sense.