Pisces Weekly Horoscope
From January 18 to 24, 2021
Pisces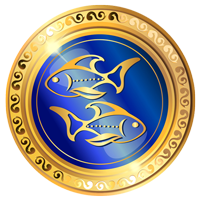 feb 22 - mar 20
Pisces Love:
An awaited dream will take shape long. His warm and tenderness they will hit to its partner. Intense privacy. You must trust more his companion, because this one offers its total confidence every day him. The entire things to you happen would have to thank for them, sincerely and from the heart, and are probable that it is considering not even them… Always we watched what we need, the evils that we suffer and the deficiencies that we have, without realizing wonderfully equipped that we are, thanks whereupon have adorned we the Universe and the gifts that we own. Ask to yourself today: Why I feel that alive sailing, to the drift, improvising? Ideal period to make peace. Your partner will emotionally comfort you and that shall strengthen your relationship.
Pisces HEALTH:
In the universe a continuous power change exists, to give and to receive are two aspects of this flow. Follow the flow in this sense and try to maintain the balance. you need more sun and clean air in your life, try to leave of side the nocturnal exits. Share more time with the minors or your family. Good innocent questionings to examine our reality to return to the Present, to explore in our inner boy and to obtain of the bring back to consciousness true order of our desires: Was lost my capacity to dream in the tangle of the reason? It is by passion that was united gold and the fortune?
Pisces WORK:
The students will have possibility of being brilliant. You will be necessary to take care of yourself with the meals. Try to stay in calm, possible accidents can be due to distraction or nervousness. The spiritual power is translated simply and following the law of the smaller effort, like unconditional love, personal overcoming, and capacity for leadership, thus naturally and without will. The labor and financial subject comes giving headaches although a little more patience in the good footpath has put your entire persistence… will bear the awaited fruits. It is good for trying to progress but watch to who leaves in that way. Learn to balance and to generate abundance.