Pisces Weekly Horoscope
From October 3 to 9, 2022
Pisces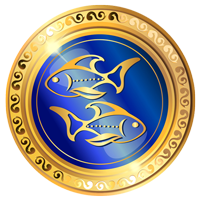 feb 22 - mar 20
Pisces Love:
Native the of marriageable age ones that does not have partner, will have the opportunity during this week to begin a new relation that will have many possibilities of being the wanted successful. Also those that are in partner, but which not yet they have gapped your heart will benefit when they confess his feelings and manage to penetrate in the heart of the chosen person. Excellent moment to realize an adventure trip. If some major changes put into effect they will be able to arrive at the reconciliation With your partner. If its partner is of Cancer you will obtain a good sexual understanding… very waited for… Dialog is very important in this stage. You must enjoy this moment and will depend on same you who this lasts.
Pisces HEALTH:
Excellent week to leave, to cross and to know new places. It invites about your partner or friends to add yourselves and to share majors and better moments of this luminous day. Rest more and stop smoking. One more a reality nearer the spiritual world and that contemplates, in addition, the enormous potential of personal overcoming and the accomplishment of the dreams, projects, wealth, money and abundance, is a possible destiny perfectly and appointed the patients, brave and creative. Anxious one and shared social life will maintain them united. The family relationships will tense a little to you, but the support of its partner or friends will cause that manage to overcome these situations.
Pisces WORK:
Possible re encounter with somebody from the past. The good financial news. Do not spoil his opportunities, he is flexible and comprehensive, this will help as much in the home as in the businesses, not always he is advisable to gain a discussion. To fight by its ideals, by your true desires is to fight like a huge soldier of light by your dreams and the attainment of the ideals that overwhelm your heart… If this week is a solitary worker you can change this circumstance. It owns enormous an attractiveness can take that it to convince possible investors… does not exaggerate! Contradictory desires and too much intolerance will generate wounds in the susceptibility of your fellow workers. Mediate on this subject and it solves which are your real priorities.