Libra Weekly Horoscope
From June 5 to 11, 2023
Libra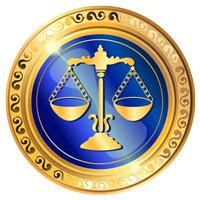 sept 23 - oct 22
Libra Love:
It eliminates the negative emotions or your heart, invokes his better memories to accompany and to fortify a blossoming in the relation. Take care of yourself or your partner, since in these days there will be problems with third parties and gossips. Do not let yourself to influence by third parties. One will raise his sensuality thanks about your inner light and to the intelligent canalization of priorities and nobody you will be besides his enchantments. Very good period to enjoy of love and to project enthusiastic moments that will consolidate your future. Native ones that are single, they will load in your heart the load of a past love that will bring about a wearing down to them in the emotional thing, which you will continue them affecting and you will not allow them to watch further on.
Libra HEALTH:
To begin another sporting activity, some that never has practiced can result in great satisfactions. You will have to give more care to which it eats or you will pay to the consequences his poor gastric apparatus. The stomach problems also can correspond to angers or stress, to stay in calm try to realize some physical activity outdoors. Green Dress yourself up of or violet today, some detail will be enough to attract the necessary energy for the accomplishment of different moments, for the necessary change, a fresh start.
Libra WORK:
Warm and effective atmosphere in work. If achieve that its character adapts and accompanies this tendency the fruits of work will be majors. Great financial crossroads, will be able to increase your goods if acts with clear good intuition in his real objectives. Very increased about your enthusiasm and power of leadership in these days thanks to Mars, it fructifies to advance in the businesses, in some postponed project, to put yourselves to the front of a group or to take the reins from his business and life in general. To manage to optimize its surroundings is significant to secure an atmosphere in which the progress and success car are managed. Fencing the power and the gifts that it owns with sapienci and you will leave beneficiary.