Libra Weekly Horoscope
From April 12 to 18, 2021
Libra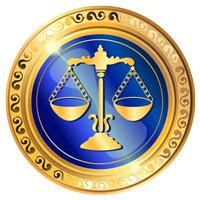 sept 23 - oct 22
Libra Love:
Enthusiastic love, if an exit of its professional matters is allowed. Spend the day to rest and to enjoy his love. A relative or friend will request advice or aid to you, do not ignore it. An affirmation to put in practice today: I am a conscious traveller carefree and, a father, a lover, enamoring, a companion, an inhabitant of a world that loves to be better… an of the Universal citizen who inhabits this earth and this time, a decided traveller to achieve my objectives. Ask to yourself: Alive with open eyes to the change? With Pisces shrewdness and tenderness, with Aquarius reasonable agreements, Capricorn difficulties to draw for, inconvenient Sagittarius serious, Virgo support and progress, Cancer without financial problems and much attraction. The entire native that is initiating a relation or those that have already it for a long time, will live moments on much pleasure and will unfold a great loving game will take that them to the best one of worlds. Today you can obtain to the
Libra HEALTH:
The great mental power to you offers the fact of know yourself, ensures its success, the encounter and route of your true and special way in life, and the possibility of appreciating the possibilities each other´s, the potentialities of the others. Some tasks in personal process of growth are the daily affirmations and manifestations that can practice from today. An interesting manifestation to begin to repeat until internalizer is the following one: "The present is had to use and to enjoy". And another task to progress of uninterrupted form in your way of life is to maintain the body in form, eating and ejercitándote of right way, conscious and healthful.
Libra WORK:
Maintain the control or your expenses. Measure your words and your reactions before the unexpected news. This week is for being in calm, with the eyes gapped and maintaining a profile low. It enunciates with impetus and power: "Desire to be that I was a long time ago, before of the losing me in the social vortex way without course clearly". As today you must measure your words in the world of work, can bring about conflicts and aggressions between couples and friends. The stars attempt against your power of diplomacy and calm. Try relax or to take days, can be this more beneficial its businesses and of remaining and of ruining the internal relations.