Libra Weekly Horoscope
From November 27 to December 3,2023
Libra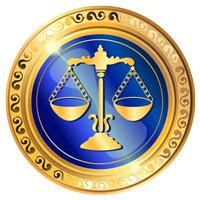 sept 23 - oct 22
Libra Love:
The romance will appear again and the dialog with great fluidity will be developed. On the other hand those that are single will find at this time the ideal person with whom they will fall in love at first sight Not ignore to the Nature, in its gifts is the answer and the way to an ensured success. All the native ones will have in these days a particular sensitivity, also will live impregnated on a warm exclusive one that will approach more its family. Singles, on the other hand, they will find new and positive relations. Taken care with the interferences of the people majors of its family. It puts limits or one will be surrounded in problems. Those that really is enamored will not have problems to strengthen the bond. Good moment to plan the future.
Libra HEALTH:
You will have relax, to make activities outdoors and to share good moments with the affection. Control his nerves! It uses his positive self-esteem to exchange the fears in love to the fellow, instead of to allow that the fear directs its life… Modern time can come accompanied with some worries that they will have to do to a great extent with his dominant character… does not take it to the light one, will appear reclamations by these situations, if it manages to act with diplomacy the results that it will appreciate will be amazing. It replaces the fear emotions and it blames, with love, pardon and kindness. It remembers that the beauty is in the of the watching eye.
Libra WORK:
In the world of work everything will flow with naturalness and without major changes. A profile does not strive, maintains low and tries to spend more time in the nature. It recognizes his true one to be creative and brave, and fulfills the mandate to persecute his dreams and to find his source of success and abundance living only the Present. Joy with friends of fire signs. It can be one week complicated or depressing but it is not his fault, are the stars make who see it all black… He is better to know how it to be able to evaluate the situation and to realize of which the glance is what counts. It tries to put the greater optimism to this working week.