Libra Weekly Horoscope
From October 25 to 31, 2021
Libra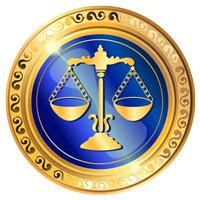 sept 23 - oct 22
Libra Love:
Much passion, erotic games renewed and great day generally to pass With your partner or friends… forget to once businesses and are dedicated you to love and to be loved. Whenever love doubts your own divinity remembers the force of and stop worrying final result of the, the power that you will generate for Same You will be immense. You will have to deliver an attack to follow a little the reserves and restrained characterize that it before any newness and even if it is only once to risk a little. Ask to yourself: I am able to be another man and to modify of my life? In meetings and celebrations with friends you will be able to know somebody extremely interesting, huge potentials of romantic union.
Libra HEALTH:
Take care of yourself of abuse in the meals and drinks. It treats or about your body and soul initiating some recreational or sport activity that longs for. Today you need: health, love, money, success, wealth, happiness, potential and change… think what would be if you let yourself be ...... in your entire splendor, with the magnitude of being creative and responsible for your destiny. Nothing will be able to change its love by the life, its obtained happiness, your wanted memories more… but to rest on the laurels, offers fight bad weather, Mars is on your side. The vital energy renews if consume what must and if your muscles are in form, convert yourself in his own unstoppable soldier.
Libra WORK:
One feels pressed neither before true reproaches, the solution it is to agree to and to spend this moment unfavorable, look your own self and is the more comprehensive. The responsibility does not evade trying to fix things. To create for if daily, familiar and affective an atmosphere suitable, as want You it to have, and to surround yourself by the people and the possessions who make it happy, offer the perfect frame him so that the mental and spiritual power blooms giving rise to fresh ideas that can achieve success and abundance. Good moment investments and to start up delayed projects. Look for new partners, is not discouraged easily, persevere. With Scorpio very good affective and labor moment, joint projects.