Libra Weekly Horoscope
From May 16 to 22, 2022
Libra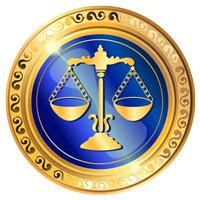 sept 23 - oct 22
Libra Love:
Learn to appreciate better to surround those who it. You will have desire to share your life with the person that they love and if it is only wants to settle down acquiring his own house. Beware with gossips ill-disposed, it conserves your Intact ideas, remember that those of outside are of wood, ignore evil back-biting and commentaries. It beats to an internal peace and maintain cold the good head before acting. You are not YOU the owner of the truth, listens your partner. For the young people who are single they will find in your place of work the person that was hoping.
Libra HEALTH:
Try to make some sport outdoors, or plans vacations or exit to some natural and green place. you need relax, for it You will be inescapable that begins to enjoy different periods from recreation and relaxation, looks for a hobby, some physical activity, a new intention… In his present physical and mental state he is advisable that takes vacations or a rest. If actsconscientiously and manage to super extraordinarily be a good vital pause this one will reflect in his yield in the entire scopes. Try to enjoy more the moments of leisure. Generate his moments of leisure! Health for more years lives better and more time, generating and filling modern time with more experiences.
Libra WORK:
The professional activity will improve and provide charming surprises. It is not good day for companies of businesses; it conserves a low profile at your work and waits for better moment for announcements or new societies. Indifference to locates it to the security in an irresolution place, where only the faith in yourself and its will to prevail and to organize better your working life can help him. In the Universe a perpetual power change exists, to give and to receive are two aspects of this flow. Follow the flow in this sense and try to conserve the balance. The businesses and the money today can hope, abundance that is propitious is of the intangible thing.