Leo Weekly Horoscope
From November 27 to December 3,2023
Leo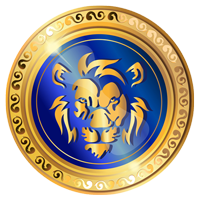 july 23 - aug 22
Leo Love:
One will be impregnated of a warm special one that will approach more its family. Singles, on the other hand, they will find new and positive relations. "Give to me beauty in the inner soul, that the inner and outer man is one only". It tries to brood this phrase during the day and draws a conclusion before going away to sleep. It uses this phrase to help itself to solve any problem that appears today. It goes to her by advice. Repeat it to needs who it. It is his phrase healing. It comes in his aid. These native ones will let of side their social life to dedicate itself to the home. Those that is single will take in their heart the useless memory of a past love that will bring about a wearing down to them in the emotional thing, which it will continue them affecting and it will not allow them to watch further on.
Leo HEALTH:
It takes care of his joints, practices a sport or it invites about your pair to leave to walk on a daily basis. Take a time for the romance… daily, not only in vacations. A network of souls accompanies loving it in similar ways of life, is for that reason that is so important indifference and the generosity to obtain the concretion of its dreams, since many people want just like You, and if she asks you will be rewarded. for all The dialog is very important in this stage, mostly with subordinates, students and people admire who it. It must enjoy this moment and will depend on same you who this lasts.
Leo WORK:
Difficulties in communication with your colleagues. Great projection of your enchantments around the people of opposite sex. Clarify key points in the world of work. The Universe does not judge to us, to only provides us with consequences, lessons and opportunities to learn through the law of the cause and the effect. Control your Impulses, some facts modify the conduct of all in the house. It is time to put cloth cold to calm delicate situations. It watches with joy recent developments, of this form it will change to the consequences or their glance towards them returning them in benefits. The labor and financial subject comes giving headaches although a little more patience in the good footpath has put all their persistence… will bear the awaited fruits. It is good for trying to progress but it watches to who leaves in that way. It learns to balance.