Leo Weekly Horoscope
From May 16 to 22, 2022
Leo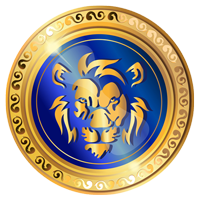 july 23 - aug 22
Leo Love:
The Universe offers change of direction crossroads continuously him, it is important to realize an inner contemplation to you shows who is truly, and which are your genuine desires. It is a great moment to realize a romantic trip, because although the general conditions the relationship are well, storms in the horizon are shown. But this week there are no problems: The loving game will unfold a multicoloured rainbow. Much action in I milk, take care of yourself. Good loves and sentimental improved prospects. Forget about the jealousy and benefit of erotic adventures. You will be the best period to begin the coexistence with loved person.
Leo HEALTH:
So badly seen in our society that until prohibited yourself for the men, the weeping is a valve of escape by where the emotions and the sadness have the possibility of appearing, to reason until run out and leaving us in the calm, like after a storm. You will have to take care of yourself of actually not suffering some accident of a sport or physical activity. In your physical and mental state the moments will be reflected that are living. A general control is making him much lack… It lowers the smoke before throwing yourself in free fall. Do not leave of side the spiritual aspect or your life…
Leo WORK:
Try to maintain his personality to ray in sequence and. We are beings who judge everything, to its resemblances, the Nature, the Universe, God… However an attitude of gratefulness to life, will bring projects and gains in abundance… At the beginning of the week take advantage of well the good businesses and labor improved prospects, realize agreements because this good gust of wind is short. Some ties at labor level appear at the end of week and can want to settle by a time. Try to act with more intelligence than the habitual one and will be able to resist them, mostly if look for powerful and friendly allies.