Leo Weekly Horoscope
From July 19 to 25, 2021
Leo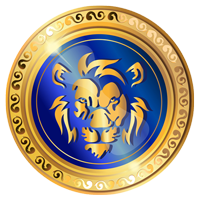 july 23 - aug 22
Leo Love:
Encounter in the dawn, lets roll your imagination and enjoys a high eroticism. With Cancer sexual justification, Leo it translates into Romance, Virgo practical new, Libra conquers wild, with Scorpio jealousy and passion, Sagittarius thinking before acting. Take care of yourself if this month does not want to order a baby… One will be impregnated of a warm special one that will approach more its family. Singles, on the other hand, they will find new and positive relations. Love will lead you to best destiny, since you will walk with firm and safe steps in the land of your heart. The relations based on friendship and the elevated feelings, far from passions of the more worldly love, fruitful for being pure relations.
Leo HEALTH:
Everything will work good concerning the health, try to take care of yourself and to follow the recommendations of which they know more than UD Aid of the family. Prevent problems of health derived from a bad feeding, if do not know what you do need to eat consults with a professional and begins to regulate his diet. Your life is simply the reflection of yourself, thus are its relations, thus are your projects and gains. A visit to the doctor can be very important. Also to begin to realize some recreational sport practice at the same time as. Some project or liking from the past, left, can resurge for your benefit.
Leo WORK:
New partners or will participate it to friends in a productive business. Try to organize his times not to lose on the one hand while he wins by another one. The time to live has arrived and is give to yourself some to have been born, the Creation turns surroundings his hoping that it is an impeller or your changes and your own personal overcoming. Mercury it aid think with illumination but must stop the march, does not run and nor makes hasty decisions, consults with the pillow and watches what planet tomorrow offers to its power… the major decisions him cannot be accelerated, today is not the best day to sign.