Gemini Weekly Horoscope
From October 25 to 31, 2021
Gemini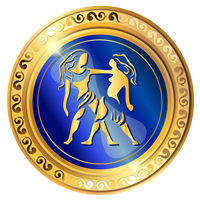 may 22 - june 21
Gemini Love:
Lasting romantic relation with possibilities of more in the short term. Benefit of the good moment and does not worry. Try to handle his labor times or of study to be pleasant to majors and to begin a hobby or to pass more moments between pampers and caresses. After a short lapse of cooling, couples will begin to recover. This one is not the best month to begin some affective relation. Interesting meetings with to your will cheer it deeply friends. Romance will appear again and the dialog with great fluidity will be developed. On the other hand those that are single will find at this time the ideal person with whom they will fall in love at first sight
Gemini HEALTH:
Prevent problems of health derived from a bad feeding, if do not know what you do need to eat consults with a professional and begins to regulate his diet. The manifestation of our desires needs, for your concretion, the opportunity to believe in our own self, our necessary changes and the power of our words. It analyzes the words as well each other´s, in them is the answer to always delayed question, that speaks with must speak and finally you will clear that weight or your brings back to consciousness. The Jupiter religiousness can delay its advance towards the truth. Yoga can benefit in turbulent times much.
Gemini WORK:
Good businesses and accurate gains in door as long as you can control his character and act on time. It is going to show what is worth and professional will consolidate economically and, if obtains a personal growth in all sense: spiritual, emotional and mental. Good innocent questionings to examine our reality to return to the Present, to explore in our inner boy and to obtain of the bring back to consciousness true order of our desires: Was lost my capacity to dream in the tangle of the reason? It is by passion that I look for gold and the fortune? You must only have the self-confidence necessary to be able to develop your entire potential in the attainment of abundance that your destiny gives to yourself some.