Gemini Weekly Horoscope
From May 16 to 22, 2022
Gemini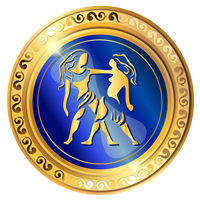 may 22 - june 21
Gemini Love:
You will generate bad understood with fall in love with yourself, thus you must begin to request sincere excuse and to move away of the arrogance in which one has mounted. With the family similar situation: a possible familiar meeting will finish with a bitter conflict and of long data… cause can occur that change the familiar routine and if sentimental situation. In the family: do not neglect your beloved one, try to be more expressive and try that its dark side does not interfere. You can enter a state of much anxiety because of the stress through which you are going through, is not let dominate nor win.
Gemini HEALTH:
You must try to harmonize your life avoiding all type of aggressive situations and states of nervousness since this can affect its health in varied forms. If one is stressed out or tired the best thing are structurals massages DES, a stroll outdoors and a session of pandering. Take care of yourself in the meals and avoid indigestion that in the long run can worsen. Mental control does not neglect the power of the, your changes of humor and physical attitude confuse to all and can cause the evils to you besides conflicts. In order to solve some problems you will be necessary you control your temper and to keep calmed.
Gemini WORK:
Many of these native ones will find to that ideal trading partner that are looking for, in the same place where they work or where they study. They will be forced to reflect before acting since there is much in game. If it is very impulsive today you will have opportunity to learn to be contained… If it has many doubts of how to follow With your labor race is better to consult With your bosses or associated by a date possible to take days and plans an exit to the nature to recover forces and to make decisions with more calm. Encounter with people from the past who can help it in this decisive step.