Gemini Weekly Horoscope
From June 5 to 11, 2023
Gemini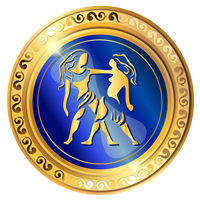 may 22 - june 21
Gemini Love:
The moment has arrived for drawing up important objectives after a future and definitive consolidation of your loving desires, your dreams, its aspirations and his give to yourself some reward in life. Look for the loving figure in the other. The self-knowledge creates an immense power, since when watch within yourself frankly and it includes/understands that a loving perspective also exists for You, is able to as much generate changes in yourself, as in his aims of life and also in the others and your family group. Singles might encounter in your place of work or the scope in which are socially related a person with who might be united affectively.
Gemini HEALTH:
It begins to take care of yourself if try to use your body during the rest or your life with happiness and energy… You will have to leave of side so many squabbles and to begin to make activities like also taking sun outdoors. If he suffered breathing problems recently he realizes a last control to know for a fact if one is cured absolutely, accompany it to the stars in his recovery but You Must also put his. He chooses the best form to live: the continuous development, that to you will supply material and spiritual well-being. "The future he is something that all we managed to reach, it is as it is"
Gemini WORK:
Cover yourself in your family and meditates who is who in your world of work. Possible breaking or fight with somebody of Cancer or Pisces, because of money. The daily affirmations serve to channel our way in life and to help us to make decisions… The affirmations are propose that we become same and to the Universe that lives in our interior. Ask to yourself: Why my list of needs is longer than the one of my profits? The true way obtains, give to yourself some, demands a change in your life, achieve it with the transmutation of your being from knowing yourself better and to know what looks for, the self-knowledge is the fundamental stone of its success.