Gemini Weekly Horoscope
From July 19 to 25, 2021
Gemini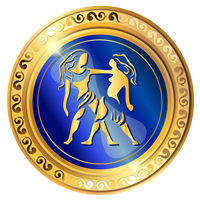 may 22 - june 21
Gemini Love:
After some fights, you will invade the joy and rejoicing, to the power to enjoy loved his the entire sensitivity. Singles mainly they will be benefitted by this planetary union that will allow them to approach loved person. You will be going through an excellent moment, you will look forward the way to amuse yourself with your own partner. In privacy there will excel the loving games, and you will look for the entire manners to cross new pleasure trails. You will have to look for harmony, since although is a moment favorable to make specific an enthusiastic love, the sexual libertinism will become a dangerous play that will defeat to romance. These natives must remember that ends never benefit to anybody.
Gemini HEALTH:
Take care of yourself of the stress urged by excess of work or labor problems. Take asks his doctor and, you can, days of breathing next about your dear beings. The spiritual power is translated simply and following the law of the smaller effort, like unconditional love, personal overcoming, and capacity for leadership, thus naturally and without will. The happiest and loved people are those that seed the gratitude and love. Innocent questions to recover the authority to change and to return to the Present Earth, to obtain the approach that can have lost in the way of thoughtlessness: What disappointment finished with my vital plans?
Gemini WORK:
Beware with the labor projects or the studies. It is been thankful, that is love detached, it is infinite love, and you will obtain, without thinking it, an unconditional support of the resources of the Universal, in the concretion or your desires and in the blossoming or your vocation… and therefore and without trying it great abundance you will arrive at your life. Do not ignore the advice of whom they have more working practice than UD, they will be necessary several heads to leave in front of problems in work, the best thing is team work in these matters. If manage to organize the disintegrated ideas of several people you will find the solution. Trust its instincts.