Gemini Weekly Horoscope
From April 12 to 18, 2021
Gemini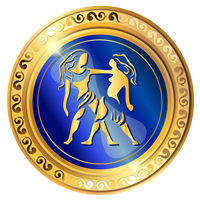 may 22 - june 21
Gemini Love:
With patience and balance everything, as much the relationship as work, can leave ahead, sometimes is necessary to strive, this Is that moment. On the other hand you will have to control your jealousy if you do not want to have problems with your partner and to ruin this beautiful moment. The result, the product of this conjugation to be able of love is incommensurable and powerful. The affirmations are offers that we become same and to the Universe that lives in our interior. An affirmation to put in practice today: I am a finder of the sky own, of the way shared in equality, of the possibility of happiness, wealth and love… and a question for today: Ask to yourself: I leave the conversations with my love… to means to begin?
Gemini HEALTH:
Look for a green place by far to finish this wonderful day, each it constructs his good moments, know to include/understand it, to learn it and to practice it. Your life is simply the reflection of same You. Do not decay in his search nor in the concretion or your desires, this one is the true happiness, real success in life and of the has the prize greater gratefulness and love. To be sincere with yourself is its better option and its better way, and the unique one maintains that it with the vital energy to surpass it everything. It is necessary that one is wide-awake, to be able to recognize the opportunities that appear to your step and to use its mental power and its intuition in decision making.
Gemini WORK:
It reaches his greater intellectual productivity and labor as long as one stays with the clear head and do not generate nor it supports discussions in house. Good businesses. Capacity for leadership is pronounced from inside towards outside in the capacity to adapt yourself at the moment already for removing benefit from the others without harming them, to know how to unite the forces rest with love and by the communal property, and it is reinforced in the confidence that the others deposit in you, who is confidence and is responsibility at the same time. Ask to yourself: Who gave permission them to the words and to the promises to disappear? She allows that some person of confidence of Gemini guides in decisions or questions of studies or businesses.