Capricorn Weekly Horoscope
From October 3 to 9, 2022
Capricorn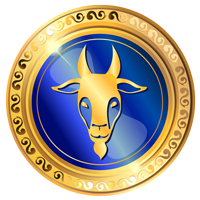 dic 22 - jan 21
Capricorn Love:
In the loving plane might arise bad understood. Look for the opinion of its friends and will be able to see reflected in them so that the coexistence improves. You will be able little by little to recover passion after as much storm. Benefit of every moment of sensuality without questioning to the other nor thinking about the future steps to follow. Danger of ruptures for native of the third deanship, is in your power of diplomacy, and really trying to fix to the things great part of the situation. Do not lose the obtained thing with as much effort, takes Peace to all discussion. Correct amalgam in couples just constituted, good understanding after constructive dialog. The reason try to always have the advantage neither, acts with the more humanity and understanding.
Capricorn HEALTH:
This week you will have to be kind to its spiritual plane since your body will be able to hope… To be clear like a total, complete human being, knowing its defects, it aid to find its way in life, to organize its route, to manage to fulfill its goals and to be happy during the process. Try that your vital plans are realistic since is with energy sufficient to carry out great companies, nevertheless also are sensible and can disappoint too fast. Note in small and safe profits and undertakes the way, and profit to profit will arrive where you want…
Capricorn WORK:
Good auguries of economic prosperity if know to direct his nerves. Unfulfilled promises come to acquire invoice to you. You will have to pay acquired debts, not always economic. Keep distance of the turn out and to be more interested in giving than in receiving is the key to success. It is taken off of the fault to you eats away the soul. Trip to its place in the world and constructs an own Universe, can be the same place in which is unemployed, but must choose it to fulfill this necessity of self-determination, and to be able to advance from there. The freedom of thought and action always leads to success, to the creative being, the imaginative solutions and the different and daring projects.