Capricorn Weekly Horoscope
From May 16 to 22, 2022
Capricorn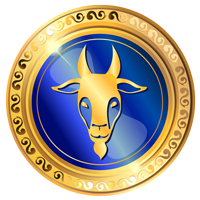 dic 22 - jan 21
Capricorn Love:
It shows to major tolerance and love, leaving to happen what could have begun in the past already finished. Perhaps you want to unite some loose ends of in your personal life, mostly in the communications with the others and in loves from the past that finished bad, to fix these disagreements that no longer have sense they will accompany it to the planets with your entire astral energy. You will have to dedicate but time when having a discussion with the relationship and the family since otherwise the risk runs of having numerous discussions to you they will cause serious conflicts. The most timid of the sign of will loosen like never, defending your feelings and securing the looked for happiness.
Capricorn HEALTH:
These native ones will be more communicative and with less problems of throat than customary… The practice of some physical activity and the incorporation of a recreational or creative mental activity will benefit, it increasing your defenses, mental clarity, creativity and sexual activity. Take into accountthis recommendation that will improve all days. In the end of this month, all those that want, will have the opportunity to renew your health being realized days of fasting or consumption of fruits, integral rice and crude vegetables to obtain an internal cleaning. A consultation on time with the ophthalmologist will give satisfactions him in the long run, does not neglect so much…
Capricorn WORK:
Possible proposal to realize a new activity, With your frank predisposition to adventure… deals to meditate well if this new project will result to you in coherent gains. Try to stay concerning the expectations or your superiors or partners, do not ignore the advice or your majors. The daily communion with your I commit, gives back the elucidation of the ideas, desires and the projects to you, and this process of daily recognition is essential for success. . Project to do a common job with your partner, thus will fortify the binding. A business travel can take advantage to take a walk and to enjoy.