Cancer Weekly Horoscope
From April 12 to 18, 2021
Cancer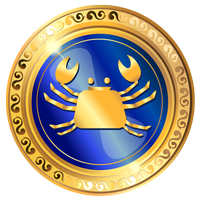 june 22 - july 22
Cancer Love:
Singles they will count on the best opportunity of the year to find partner, does not fail to take advantage of east cosmic moment. These native ones, they will show in private your feelings, and thus you will surprise know those who it well, since the native ones have a little one and until null capacity to express your feelings. The stable couples will consider that it is very good moment to enlarge the family, reason why many of them will receive a baby they will order or it in this period. Recover if creative ability and it develops with positive energy, as much before each opportunity for growth as before each problem, if it feels to both like brothers at the time of growing. To be wanted gives joy to the days and illuminates the nights. Do not neglect love those who it.
Cancer HEALTH:
Achieve a balance between the material and spiritual. Do not let yourself to take by fantasies. It greets every morning with this oration of gratefulness by the obtained fruits and by which you can obtain: "I am the of the Universal expression that are pronounced in life of my planet, with it brings back to consciousness and capacity to love. A new being blooms in his being every day, to grow, to love, to dream, to learn, to realize profits, to be able to take advantage of each dawn like a new possibility life, of renewed possibilities, adding votes of happiness, wealth, love and health… as the wonderful and fundamental being that he is, successful, been born to be happy. He accompanies to the Moon, he leaves to see it tonight, you look for it and he dedicates to you to some phrase of friendship… the stars also need to know yourself loved to respond favorably…
Cancer WORK:
Very advantageous week in the labor plane. Benefit of every moment, of the Present and of each step and ventures way of the, this Is the greater wisdom, to find happiness with conformism but not learning to being happy without concerning the general situation that lives. The progress also it is possible but from the optimism and the positive energy. An affirmation to put in practice today: I am a transformation, a chemitry that looks for with another being a component of something new. To generate in us a greater power is to generate a growth spiritual that perhaps does not seem possible to us, but it is it.