Cancer Weekly Horoscope
From February 6 to 12, 2023
Cancer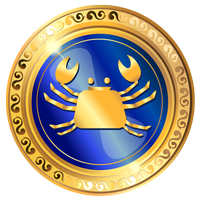 june 22 - july 22
Cancer Love:
After months of important bumps in the affective scope, you will be an excellent moment for a romantic trip. To program it of two also is very good. Danger of the youngest ruptures for, sentimental as much labor, is in your power of diplomacy, and really trying to fix to the things great part of the situation. Do not lose the obtained thing with as much effort, takes Peace to all discussion. Do not try to please to the others creating a false image of yourself. It begins to direct better about your thoughts and emotions. Try to secure free time to be able to share more moments with his family.
Cancer HEALTH:
If you are not a sportsman you will have to be made a control cardiac. Do not neglect his health, a diet and a good long walk will remove daily it ahead, inactivity is very bad ally for these native ones. Success is next to the wisdom, intelligence, patience, work, will, spiritual harmony, happiness, joy to live, gratefulness, return, lasting and complete love… to be. It is moment for leaving the routine. Possible problems with sexual organs, consult your physician. Try to achieve some level of balance enter your mental part which you are addicted to and some sport benefits you at a physical level.
Cancer WORK:
Find out before putting money in a new project. To rest will do to you very well and will be fundamental for an optimal yield. Not to hurry nor to slow down yourselves in making the decisions from change are a virtue that few dominate, is for that reason very good method something of introspection, to calculate right time twist the course towards a better life, planned and with a concrete goal. Learn to listen the others, is necessary that open its ears and finds in which they say the exit to you to its conflicts, it reflects on the necessity to ask for aid and advice. A creative exit is essential to achieve success.