Cancer Weekly Horoscope
From June 5 to 11, 2023
Cancer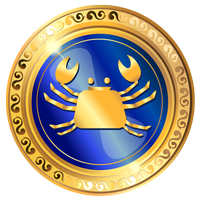 june 22 - july 22
Cancer Love:
In love a period of more communication begins, friendship and, and in addition very sensual and spirituality sexual. Take advantage of this moment to talk With your partner and to strengthen bows that later will need as the air. If its partner is Aquarius they will be both very well ready to experiment in new love forms. It experiments with an escape of pleasing (or they plan it together). A son to the world, he wants if it, next about your partner plans bringing and will have moments of great romanticism. Its freedom is in game if you want to formalize a light relation that it comes having, think and chooses his better possibility. According to the married ones you can be improvements in the relation with free waste of time.
Cancer HEALTH:
Take advantage of and take a rest before you exceed stress, benefit of moments of relax in house or some place tuna With your love. Pandering do not come anything badly and preserve the health. One does not go of the ray with the nutritional controls, a diet heals it is what requires, but do not exaggerate. An exit outdoors will burn fats you will put, it in better form and you will be able to breathe clean air. An exit with the relationship can favor not only the health. Juice and fruits are indicated during this week to obtain a fortification of the defenses and the immunity.
Cancer WORK:
It is not always arrived at the wanted goal, everything does not achieve success although all we are born successful, and is a problem of self-esteem and lack of confidence and faith in one same one. Use its intuition to know if one is before a real opportunity of businesses, care, is prudent. Very good social communication, with companions, close friends, partners and friends. Its great skill to organize and to orient the impossible thing to organize will be inspiration of praise and fellow workers from its bosses. The material development and abundance that wants for You and yours will arrive if know to organize yourself better.