Aries Weekly Horoscope
From October 25 to 31, 2021
Aries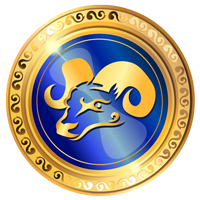 mar 21 - apr 20
Aries Love:
You must have well-beware and not be obsessed nor be let drag by desire and passions. All we are born with similar capacities as far as gifts of the Universal, different gifts for each, different opportunities for each, the problem is trying all to journey the same way and to be successful, this Is not possible. Personal thanks to the Universe and the others to allow us to be helpful and loving our own self and to be, are incommensurably the major of the feelings. Ideal period to make peace. Your partner will emotionally comfort you and that shall strengthen your relationship. Do not neglect your beloved one, try to be more communicative and than his dark side one does not interpose.
Aries HEALTH:
Do not let problems to depress you, face your conflicts with courage and if you need help, just ask for it. The moment has arrived for considering important objectives after a future and definitive consolidation of its yearnings, your dreams, your desires and his give to yourself some reward in life. The self-knowledge generate a power immense, since when watch within yourself sincerely he is able to as much generate changes in yourself, as in your projects of life. You will leave by a time your Intense social life to take refuge in his home. It is moment of introspection and planning. You will be good for beginning some recreational activity, as a hobby or a sport.
Aries WORK:
It is not absented or your work with no need, if do not have spirtry to take days, solves east problem without losing money nor the gained place. The wealth never is obtained from the laziness; this Is its worst enemy in the way of the change. You can try to only Modify your life or accompanied, with the stars to favor ignoring of the most fundamental Laws of the Universal, nevertheless, if manage to leave the laziness and to transmute it in energy and hard work, the result TODAY You will be subjugating… and to the aim you will begin to believe in yourself. You do not have to deal with to convince to the other that its glance is the correct one, everyone sees what can see.