Aries Weekly Horoscope
From October 3 to 9, 2022
Aries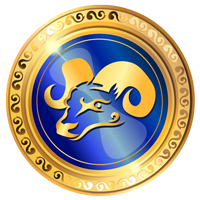 mar 21 - apr 20
Aries Love:
The Moon in this month will give a touching touch them and tender to life of these native ones, they begin to circulate the news of pregnancy, engagement and weddings. Let yourself be guided by your partner at the time of making important decisions. A different period will begin for you The greatness to live in happiness and abundance is not a situation destined to a few but to all, the problem is that we left the way of innocence, we tried to surround yourself by security, forecasts to future, stopped situations of certainty in the time and… we lose the capacity of astonishment, the creative capacity, the permission to change of course, the possibility of seeing the daily miracles and the coincidences that offer opportunities for growth to us in love…
Aries HEALTH:
Try to follow a diet stabilized and to put his health and touching wealth first of all. You can, take a short rest far from problems. Your life is unique. And at this moment you can manage a change to obtain an improvement. Prisoner in the time does not feel, exist short cuts to arrive before at the wanted place but might hide dangers. Remember that the way and your going through are as important as to arrive at destiny. Try to live your life on happy form, although really this one is a day more and nothing else. Beware with the excess of weight, it favors it organic neither esthetic nor. It begins a healthful diet and some sport that is of your affability. A specialist consults if she becomes difficult to you to begin a diet.
Aries WORK:
Success and abundance touch to your door every day of the, offering him the real opportunity change, take advantage of your opportunities, stops wasting the time. Think in your dreams before beginning the week, thinking in your future and evaluates if the steps that takes direct it towards there. The labor pressures of the week will not allow to spend to you long time him to the family. In any case every day the things can vary, which I suggest is that are solved through the words, since the communication will be favored by the stars. It impels it to the Universe to grow permanently and it gives daily miracles to you that are opportunities of change for your life. Today it is an ideal day to realize or to plan strategic trips.