Aries Weekly Horoscope
From February 6 to 12, 2023
Aries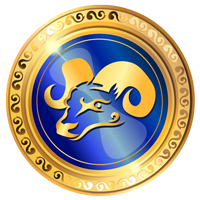 mar 21 - apr 20
Aries Love:
Ideal moment to make the peace. Your partner will emotionally comfort you and that shall strengthen your relationship. You will have very intense intimate moments, to be useful and to enjoy. Love that receives would have to be a said inexhaustible source of and not of preoccupation. Intense delivery on the part of its partner, does not fail to take advantage of this opportunity of being happy and for spending moments of great passion. One will feel attracted by different people, is not scared and take advantage of this extraordinary romance, can change your life. Your premonitions can become reality, always you will have to be kind to your wise intuitions and a sixth sense that does not practice frequently.
Aries HEALTH:
Stress can play to you bad past, try relax in work you will do or it by medical prescription to at least it is suitable, it removes these accounts him and you will remove passage for vacations. It is moment for taking the reins from your life and for impelling the events to create a Future better. Comma with moderation to avoid digestive problems. At the moment do not have much creative energy, you are dedicated to organize your legal matters, factory, office or labor group to be arranged when new professional determination well appear. You are not excessively tolerant, take care of yourself to be adapting yourself to each other´s and little compatible goals to same You. If it aspires to obtain an increased independence and freedom acts today in that direction, you will know with certainty by where beginning if watch in your heart.
Aries WORK:
One becomes jumbled in businesses that can be very productive. It has well-beware and takes the entire precautions, it reviews documents before signing and with make sure yourself associate and friends. It puts to as much about your partner of these labor details and listens to with attention his opinion. Do not have to be seen imprisoned or forced by always practical obligations, of the material world, is necessary to obtain the balance and to stimulate its creative being. Nervousness and irritability affect the good understanding. Calm yourself and everything will be able to be solved with a constructive dialog. Keep yourself besides fights and discussions, this week does not take those to win. You can wake up with tendency to the wild, premature decisions and revolutionary… try to balance his day with a little protective silence, take care of yourself of that is to commit great errors.