Aries Weekly Horoscope
From June 5 to 11, 2023
Aries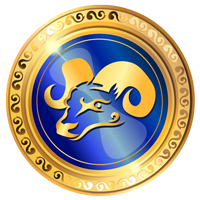 mar 21 - apr 20
Aries Love:
As by magic art it feels a transformation in his family relationship. Love will flow with naturalness and its partner can perceive better your true one to be inner and to accompany it better than ever. If it cherishes sentimental hopes it is a very good week to put in practice your entire seduction and capacity of conquest. For couples integrated by people majors also it is sensual moment and of reinforcement of the privacy. You will be generous with his love, and very repaid for that reason since your happiness is based on the material and economic security. Single and single: to live in the past does not let it see that close his there is a person who for a long time try to establish a loving relation.
Aries HEALTH:
Self-management this week is to advance with optimism towards one more a more total life, do not neglect and mediate on his health and what makes to preserve it. It matures and bring back to life healing this phrase in your Interior: "I am the word of the Cosmos, the Nature, the Creation… that is expressed in life of my world, with reason and power to conquer and to make my dreams reality". He accompanies it to the health if he believes in yourself and he generate health. The abandonment and to live outside if it is the main cause or your evils. Use your intuition to be with yourself.
Aries WORK:
Good moment to initiate a new activity or study, to choose a hobby or some creative practice. The entire initiate during the week will have successful conclusion and excellent quality. He has faith at your works, recognizes the fullness of the Creation in them. An affirmation to put in practice today: I am a creator of better realities, a finder of beneficial objectives, a generator of possibilities that take shape. A good self-esteem during the week will provide huge profits to the short one and in the long run. It always generate thinking about his future. With Aries back-biting, with Taurus great flirting, Gemini economic affirmation, Cancer reclamations and irritation, Leo problems of money, it has well-beware.