Aries Weekly Horoscope
From April 12 to 18, 2021
Aries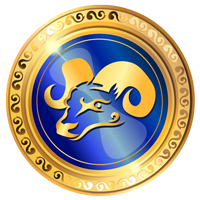 mar 21 - apr 20
Aries Love:
It bets to a change of attitude to improve his loving relation, the general atmosphere will be favorable for chats and that fortify the coexistence. Auguries of progress for the recent couples, give to yourselfntienda of responsibilities or everything cannot be pred-date. This progress in your loving life has to do with the art of being happy, the art to find the way, and the greatness of knowledge to be happy and so it is had, without watching what they have the others. Although some worries that they will have to do to a great extent with his dominant character, arriving at understandings, finally you will be able to enjoy his companion.
Aries HEALTH:
Try to make some sport outdoors, or plans vacations or exit to some natural and green place. Calm yourself- open the eyes solves takes part… It receives the truth in your life and will be able to build with authenticity, with the sincerity or your certain desires, in the truth of possibilities and the truth of results. Its way selected besides its characteristics must be created from love, to be able to obtain the necessary atmosphere of the spiritual and material growth, at the same time as you will be fortified and supported by the others. It finds one more a form more natural to live, although it is in the city, exist alternative more healthful so that you can maintain in high his vital energy will need, it.
Aries WORK:
Consequences for the pocket and learning for your unstoppable mind. Try to learn of the of also happened in the subject the heart, the bad experiences serve to grow. It is not good day for companies of businesses, maintain a low profile at your work and waits for better moment for reclamations or new societies. The material growth and abundance that wants for You and yours will arrive if know to organize yourself better. If a little in your interior looks around you will be able to find fundamental questions to cure the soul and to return think the important things of the Now, returning to live Present in fullness: Where I lost the footpath that guided my life?