Aquarius Weekly Horoscope
From January 18 to 24, 2021
Aquarius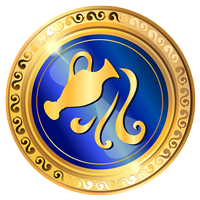 jan 22 - feb 21
Aquarius Love:
For the stable couples in the sexual plane there will be great understandings and very good skin. Try to invite friends, to organize exits to the field, with friends or relatives. Native the single women will have the possibility of finding partner within your circle of work. Its intense thirst of conquest can play bad a past one to you… think what is more important.
Aquarius HEALTH:
The benefit of a good rest will be major that to continue ignoring the body. you need to practice some sport and to make diet sensible and disentoxicant. You need a good diet to become fit and to benefit your health. The practice of some physical activity would not come to be badly either, mostly if you need to fight labor stress. The mental and spiritual power is the best tools than you have in life so that this Is developed according to its aims, and not as a boat to the drift. you need in addition the sufficient introspection so that the self-knowledge your true I am evident and can program your passages according to your true ideals, dreams and needs. However, also what it has done badly will pass invoice to you.
Aquarius WORK:
At the end of month the labor subject is put burning, will be able to reach goals that never thought possible, remembers to control its temperament and if your close friends support everything you will come out very well. Remembers: it harvests what seeds. Declare with impetus and power: "Desire to be able to develop to all my potential, choosing the way that determines my true and necessary dreams, that it is the beginning of the accomplishment of my creative power". Discover in your Interior an inexhaustible source of gratefulness and energy to follow in the search of abundance. Advance according to its possibilities, leaves of side the fantasies and accepts advice of those who knows more on finances.