Aquarius Weekly Horoscope
From November 27 to December 3,2023
Aquarius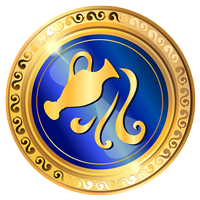 jan 22 - feb 21
Aquarius Love:
Encounter in the dawn, lets roll its imagination and enjoys a high eroticism. It inaugurates a space in your Interior that only can be occupied by love… invites to all to add itself to its proposal of shared love, belief in the other and consolation and to poyo to the fellow, to diversify therefore the possibilities of happiness for all. This way it obtains an external support so that their own happiness is permanent, the same support that will offer the other. Reasoning will use its great development of and the communication to retake the bonds that had been worn away. Choose today about your pair and conquers his your beloved one again although it is a pair of long data. The conquest will be at your service of the day for singles, scattering sensuality to its passage against all. He is prudent and it diviértase healthily.
Aquarius HEALTH:
It prevents problems of health derived from a bad feeding, if it does not know what needs to eat consults with a professional and begins to regulate his diet. He can see itself too much demanded in the work or the studies, in all intellectual task, some manual work or physical activity tries to balance this force realizing to compensate and to let rest about your brain… The challenge is to control the bad humor that shows at any moment, a danger for the interpersonal relations to you will harass until late at night. It takes care of what eats and tries to incorporate joy in this day. The practice of some physical activity and the incorporation of a recreational or creative mental activity will benefit, it increasing their defenses, mental clarity, creativity and sexual activity. It take into accountthis recommendation that will improve all days.
Aquarius WORK:
Profile under today in the work and the studies. He is better to conserve the cattle than trying to include more. It is good day to generate discussions in the labor space, neither reproaches, nor reclamations. Prosecute your energy so it does not atrophy in your interior. Excellent opportunity to defy to the routine, without losing its work nor risking more of the account invites to its pair to realize something unexpected, little it frequents or unpredictable. In harmony of his complete being it is the key to success. There will be in this stage a predominance of the emotions and the feelings on the mind. On the other hand, it will have the conditions necessary to reach new horizons, since they will open obtain his mind to the change.