Aquarius Weekly Horoscope
From October 25 to 31, 2021
Aquarius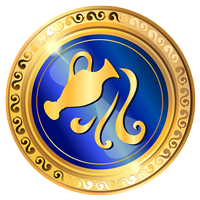 jan 22 - feb 21
Aquarius Love:
Positive stage for the relationship, as much to strengthen a relation, declares love or to recompose a bond of years. A romantic exit will offer the total success. Do not let yourself to influence by third parties, trusts your Instincts. To be wanted gives joy to the days and illuminates the nights. Do not neglect love those who it. New affection enters your life to mix yourselves with relations the past, to know how to handle this situation is in your wise hands. You will be able to reflect soon and to evaluate the consequences, today is not day think but to act. A person very close friend needs her aid, care about it, is on the brink of madness one serious crisis.
Aquarius HEALTH:
Take care of yourself a little more in your meals, requests professional aid if note that cannot only. Hope that your partner asks for aid to you, is not inserted or the fights can break out again and to end up affecting its nerves… and everything will be fault hers. The Laziness of the heart, is to you cause the discouraged and lacking feeling of stimuli, disheartened, without hopes and natural energy. Try to leave this vicious circle, retakes with energy and concentration its daily tasks, today is not a creative day, is a day to recover the vital energy that moves mountains and defeat impossible obstacles. Your delayed dreams can return guiding yourselves and to obtain optimal results for your life.
Aquarius WORK:
A change of work can be very beneficial, economically and concerning its health. Cross the city to know it better, a stroll by zones that do not frequent habitually can provide one pleasing surprise to you. The internal growth is necessary to forge the material growth about your around, and the reward will be to be same You, in your entire amplitude and with all opportunities of happiness. The entire week will be very favorable if manage to stay in calm, in few days everything will be far better still. The patience practice. Possible invitation to realize a new activity, frank predisposition to adventure. Try to stay concerning the expectations or your superiors or partners; do not ignore the advice or your majors.