Aquarius Weekly Horoscope
From June 5 to 11, 2023
Aquarius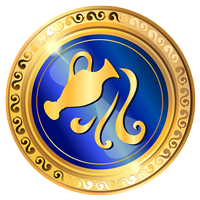 jan 22 - feb 21
Aquarius Love:
One will in the dark face anxieties and distances that will have to culminate for power to advance in love. It conserves his point of view before your partner, but do not allow that one moves away or your side, protects his future and the one or your dear beings. Trip of pleasing in view, try to plan it of two, or if choose to only go away to discover solitary distances prepare yourself because you will stop being only shortly. It is not good moment to begin a coexistence, to undertake a relation new or move. Hope, does not hurry the times, each thing you must be praised/poured off single, do not row against the flow, you will already arrive the precise moment where they accompany it in the future to the stars next and adventurous.
Aquarius HEALTH:
It increases his predisposition natural to colds, colds and difficulties with the respiratory system. It remedies this with dose of Vitamin C. will face deep anguishes and abandonments that you will have to surpass for power to so prosper in love and the health ligature to its emotional aspect in these times. It begins to direct better your life, meals, physical activity and emotions to manage to renew his natural energy. Nervousness and irritability affect the good understanding they move away and it of an optimal and healthful state. Do not postpone the changes for the future: do not place your own stones in the way, are most difficult to clear…
Aquarius WORK:
A creative exit is fundamental to obtain success in other scopes, being reached abundance by means of its natural dowries. Nervousness and irritation affect the good understanding in working environment, can have conflicts because of unfortunate purchases or sales. Calm yourself, soon you will define the goals worry that it and they do not let it sleep. Evaluate his general situation with impartiality to avoid to embark in preposterous projects or. Consider the advice or your better friend. It is moment of for leaving overwhelming automatism that does not let it create nor to be original, a new activity it is offered to you, he been inescapable to say that if to everything what one talks about his true vocation to progress in this way of life.