Aquarius Weekly Horoscope
From July 19 to 25, 2021
Aquarius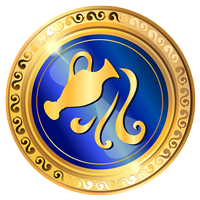 jan 22 - feb 21
Aquarius Love:
Very positive encounter with the past. Things for a long time have been clarified delayed but that left wounds without closing. In the relationship everything follow well you can be sincere and affectionate. Your sensuality thanks to your good intentions will be raised and canalization of priorities and anybody will be besides its enchantments. Take care of yourself of the excesses in the meals. Nice ideas for the businesses. This day will give major importance him to the eroticism in your loving relations. To enjoy! You will have the possibility of acceding to a long awaited loan, try to influence in that sense and you will leave all good to you.
Aquarius HEALTH:
The practice of some physical activity and the incorporation of a recreational or creative mental activity will benefit, it increasing your defenses, mental clarity, creativity and sexual activity. Take into accountthis recommendation that will improve all days. Its creative ability must be alert to take the chances of success when these appear. If its energy is tranquilized and concentrated, will obtain a greater vitality and concentration of will in your interior. It is the moment for finding stable aid with true guarantees of future and continuity, to begin to project in the long term, a future better. You must learn to be in the precise place at the precise moment.
Aquarius WORK:
It is not absented or your work with no need, if do not have spirtry to take days, solves east problem without losing money nor the gained place. You will be good for undertaking some recreational activity, as a shared in common work or a sport. The moment of the change is it decides when it, is always propitious if follow your Instincts, did not find so many difficulties in the outer world, and no longer you will observe as much tie or disdain on the part of other people. The existence begins in one same one, center yourself in your inner being and do it to grow. Ask to yourself today: If I am abundant I am happy?