Aquarius Weekly Horoscope
From April 12 to 18, 2021
Aquarius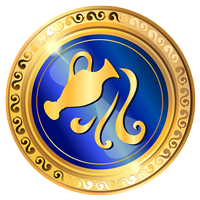 jan 22 - feb 21
Aquarius Love:
You will have very intense intimate moments, you must beware, if are not preparations leg to have a son. On the other hand you will have to control your jealousy if you do not want to have problems with your partner and to ruin this beautiful moment. Love lack of understanding for the recent couples, possible discussions and disagreements. Do not conflict yourself too much and appeal to your good heart, Intentions of both are good, very often it is only a matter of words. Leave for another day the resolution of this problem and will see that the waters will be tamed. "Your future is happening while you take care of other things", said John Lennon You will lead them to love about your better destiny.
Aquarius HEALTH:
Free yourself, release your true interior being from those social chains, imposed and unnatural and let yourself to express your genuine desires, thus you will find, you will know how to recognize your true way in life. Ask to yourself today: At what moment of my life I forgot about my desires? You need a good diet to become fit and to benefit your health. The practice of some physical activity would not come to be badly either, mostly if you need to fight labor stress. Transform yourself into the maker and creator of your situation admitting to your true inner side and letting it emerge to the surface. This Is the Law and this Is the trick: The Truth. Your body desperately asks you to start physical activity, but without exceeding, rest and stretch.
Aquarius WORK:
Difficulties in communication with your colleagues. Clarify key points in the world of work. At this moment vital of work take advantage of doing a distinctive meeting of partners. You will be eeted again with old friends, do not neglect affection in business. TODAY it is important, is the Present of the Universe, your gift. Are you in the need to recognize and to implement the reality of the Present? Dreams are good, do not stop dreaming, but try to live and to establish the Present to be able to truly progress. Today you enjoy the ease to have your eyes open and to be aware, think that the best way to be thankful with the Universe is to make your greater Present, this gift of the stars that is the NOW.