Aquarius Weekly Horoscope
From May 16 to 22, 2022
Aquarius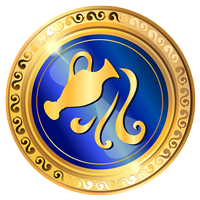 jan 22 - feb 21
Aquarius Love:
The married ones or with firm partner, deal with not seeming indifferent or carefree with your partner. Imminent victory in the field of love and the feelings for which you had the patience to wait for and to do a work of ant to conquer about your love. The sweetness and comradeship indicated by your companion of life will serve as support for all present activities. For that they do not have partner for a long time and they want to return: romance will appear again and an event or celebration of friends will be developed to the dialog with great fluidity during. Singles, on the other hand, they will find new and positive relations.
Aquarius HEALTH:
In the health beware with the excesses in all sense. The youngest of the sign during this week legua will have to take care or your, some answers out of position will put your relations on approval and can be tragic for the health, since this kind of problems cause consequences in the digestive apparatus when are transformed into major concerns that arise from to be neglected. We did not recommend to them as well that are shut up if is urgent to say to them what they feel, do it or the consequences can be ailments in the mouth or the throat. The advice is to speak if it is not another solution but to do it by the good ones, with education and height.
Aquarius WORK:
It carries out the best work than he is able without thinking about if well it is paid, the reward always arrives, and if it is not thus good you will be that think in a change. Today a period of much work can begin and good dividends, deal with not letting yourselves dominate by the hallucination money of the, with your arrival problems in house can also come… and it is not obsessed with work. Do not neglect his family and affection only by the gain, you will see that really it is not so important. For that they work in relationship of dependency not they let take by gossips and they use your criterion when taking decisions. Favorable period to formalize unions, consolidating businesses and societies.